Imprint: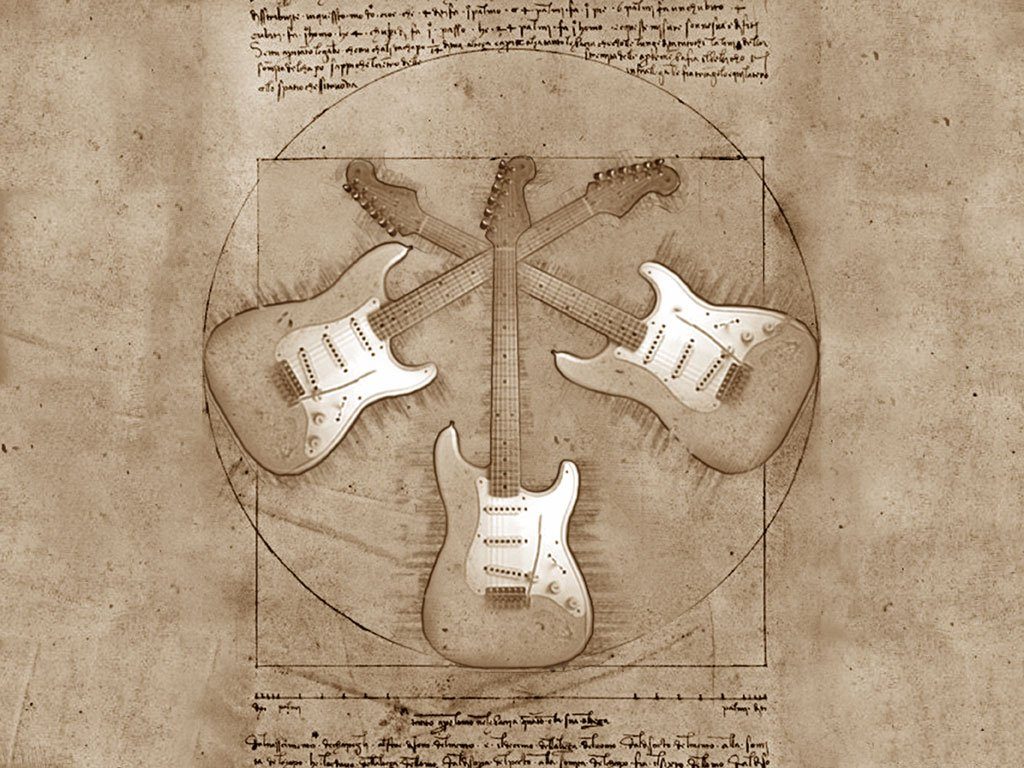 SINGLECOIL
Am Buchenberg 4
D-34253 Lohfelden
Germany
fon: +49-5608-954913
fax: +49-3222-8282319
General email: info@singlecoil.com
Sales Department: webshop@singlecoil.com
Security Administrator: security_admin@singlecoil.com
Webmaster: webmaster@singlecoil.com
SKYPE: singlecoilcompany
URL: www.singlecoil.com
Owner and CEO: Dirk Wacker
VAT-ID: DE815013819
Tax Number: 026/879/02053
Payment Details:
IBAN: DE22520503531048008885
BIC+SWIFT: HELADEF1KAS
owner: Singlecoil
PayPal: webshop@singlecoil.com
---
Terms and conditions:
 §1 Scope
For the business connections between SINGLECOIL (Dirk Wacker, Am Buchenberg 4, D-34253 Lohfelden, Germany) and the customer solely these Terms & Conditions do apply. Contradicting or from these Terms & Conditions deviating conditions are only acknowledged when we express this explicitly in written form. You must be at least 18 years of age to order goods through SINGLECOIL. By ordering the customer accepts our Terms and Conditions.
§2 Offer and Contract Conclusion
The presentation of our merchandise does not constitute a binding offer for sale. By ordering via Internet, email, phone or fax the customer makes a binding offer. We reserve the right to freely decide if we accept the offer. The acceptation is effected by an order confirmation or by consignment. If the customer does not receive an order confirmation or a consignment within two weeks he is no longer bound to his order. The minimum order value is 20.00 Euros (approx. $25.00) excluding shipping fees, if your order is lower than this, we will have to add 6.50 Euros (approx. $8.50) extra charge for small quantities. Offers are valid as long as stocks last. We do not accept liability for typographical errors or inaccurate information of any kind.
§3 Cancellation Policy
Right to cancel:
You have the right to cancel this contract within 14 days without giving any reason. The cancellation period will expire after 14 days from the day on which you acquire, or a third party other than the carrier and indicated by you acquires, physical possession of the goods. To exercise the right to cancel, you must inform us (SINGLECOIL, Am Buchenberg 4, D-34253 Lohfelden, Germany, Fax: +49 (0)32 32 – 82 82 319, E-Mail: info@singlecoil.com) of your decision to cancel this contract by a clear statement (e.g. a letter sent by post, fax or e-mail). To meet the cancellation deadline, it is sufficient for you to send your communication concerning your exercise of the right to cancel before the cancellation period has expired.
Effects of cancellation: If you cancel this contract, we will reimburse to you all payments received from you, excluding the costs of delivery. We may make a deduction from the reimbursement for loss in value of any goods supplied, if the loss is the result of unnecessary handling by you. We will make the reimbursement without undue delay, and not later than 14 days after the day we receive back from you any goods supplied, or (if earlier) 14 days after the day you provide evidence that you have returned the goods, or if there were no goods supplied, l4 days after the day on which we are informed about your decision to cancel this contract. We will make the reimbursement using the same means of payment as you used for the initial transaction, unless you have expressly agreed otherwise; in any event, you will not incur any fees as a result of the reimbursement. We may withhold reimbursement until we have received the goods back or you have supplied evidence of having sent back the goods, whichever is the earliest. You shall send back the goods or hand them over without undue delay and in any event not later than 14 days from the day on which you communicate your cancellation from this contract to us. The deadline is met if you send back the goods before the period of 14 days has expired. We will bear the cost of returning the goods.
If you wish to cancel the contract, then please fill out this form and return it to:
SINGLECOIL
Am Buchenberg 4
D-34253 Lohfelden
Germany
Fax: +49 (0)32 32 – 82 82 319
E-Mail: info@singlecoil.com
==> Download cancellation form <==
§4 Delivery / Partial Delivery
Insofar as no other agreement has been reached, the delivery will be made ex works to the delivery address specified by the buyer. A delivery may take place within and outside the Federal Republic of Germany. Deliveries will as a rule be carried out by the logistics provider Deutsche Post or DHL inside as well as outside of Germany. All data regarding the availability, sending, delivery of goods are solely prospective data and rough guides. They do not constitute any legally binding or guaranteed deadlines for sending or delivery, except when this is expressly specified as a binding deadline in the delivery options of the goods in question. Should SINGLECOIL determine during the processing of the order that the goods ordered are not available, the client will be specifically informed of such a case via email. A contract is not concluded in relation to unavailable goods. We are entitled to do partial deliveries. If a product you have ordered is unavailable for any reason you will not be charged for these goods and any money already debited from your account will be refunded. We will not be liable for disappointment or other losses suffered due to product unavailability.
§5 Prices and Payment
All prices on our website are listed in Euro and USD, including of VAT and exclusive of packing and shipping costs which will be added as indicated in § 5. If nothing else has been agreed upon in writing, the payment is due within 10 days after the order confirmation was sent. The goods will be sent after the payment was received. The assertion of a higher damage caused by delay remains reserved. For all orders from countries inside the EU we only accept payment in advance via wire-transfer to our IBAN bank account. For orders from countries outside the EU we accept PayPal or Western Union.
§6 Shipping and Shipping Cost
All the prices provided on the internet site of the SINGLECOIL online store are to be understood as including the VAT that is legally applicable at the time. SINGLECOIL informs the client of the respective delivery costs individually. The buyer must bear these costs. The individual shipping costs (depending on the product and the country the customer is living in) will be added to the product prices. For shipping we use DHL or Deutsche Post AG exclusively. For further details please see our shipping information page.
§7 Passing of Risk When Shipping the Order
If, at the request of the purchaser, the merchandise is shipped then with the shipping to the purchaser, the latest when the merchandise leaves the premises of the factory/warehouse, the danger of an accidental loss or accidental deterioration of the merchandise is passed to the purchaser. This is independent if the shipping of the merchandise is done from the place of delivery or who pays for the shipping cost. SINGLECOIL will not be liable for any losses, costs, damages, charges, or expenses caused by any delay or failure of delivery of the goods. SINGLECOIL shall have no liability to you for any failure to deliver the goods you have ordered or any delay in doing so or for any damage or defect to goods delivered by any event or circumstances beyond our reasonable control. We will not be liable for goods lost during shipping. Insurance will be paid by the carrier if he determines the goods are lost. The amount of the insurance is determined by the carrier. SINGLECOIL is not providing any insurance refunds, this is the responsibility of the carrier.
§8 Retention Of Title
We retain ownership of the goods until we have received payment from the customer in full. All credit and charge card holders are subject to validation checks and authorisation from the card issuer. If we do not receive authorisation we will not deliver the goods and will not be liable to you for delay or non-delivery. We are entitled to request the merchandise back if the customer acts contrary to contract. The customer is obligated to treat the merchandise well as long as the ownership has not been passed to him.
§9 Warranty / Merchandise Deficiencies
If despite all employed carefulness the delivered merchandise exhibits a deficiency that already was present at the time of passing of the risk, then we will, except where not notified in time, mend or exchange the merchandise. The customer is required to allow an adequate period of time for the rectification. If the rectification fails two times or more then the customer may cancel the purchase or demand a price reduction. Claims because of deficiencies of new merchandise become time-barred after 24 months after the customer received the merchandise (12 months for business-to-business transactions). Claims because of deficiencies of used merchandise become time-barred after 12 months after the customer received the merchandise (0 months for business-to-business transactions). Before any merchandise is sent back our confirmation is to be obtained. Claims because if deficiencies are not valid when the merchandise only varies slightly from the condition that was agreed upon, when the usability is only impacted insubstantially, when natural wear occurred or when damages occurred after the passing of risk which can be attributed to wrong user abuse, insufficient care, excessive strain, inappropriate operation or extraordinary external influences. If third parties make improper repairs, modifications or changes then no claims are valid for these or the resulting consequences. The client is obliged as far as is possible to use SINGLECOIL's original packaging for any sending back of goods.
§10 Default
Should the client not accept the goods at the agreed place of delivery or not collect them within 8 days from the transport company's collection point, then SINGLECOIL will grant the client a 14 day period of grace. Should the period expire without result, SINGLECOIL can withdraw from the contract and make a claim for damages. Should the client be in default of payment, SINGLECOIL can request late payment interest of an amount of 5% above the base rate. SINGLECOIL reserves the right to claim a higher level of damages.
§11 Compensation / Withholding
The client is only entitled to compensation if his/her counterclaim is confirmed as legally valid or is unchallenged by SINGLECOIL. The client is only entitled to exercise a right to withholding insofar as his/her counterclaim concerns the same contractual relationship.
§12 Data Protection
Any of the client's personal data which come to SINGLECOIL's knowledge within the framework of a commercial relationship will be saved and, if necessary, transferred to affiliated companies and/or service providers for the purposes of processing the order. All data will of course be handled confidentially. The data is collected, saved and used by us in accordance with SINGLECOIL's relevant applicable data protection regulations. These data regulations can be called up here in printable form.
§13 Liability
There is no limit to SINGLECOIL's liability for wilful intent. SINGLECOIL is only liable for gross or basic negligence in the case of damage to life, limb, health or of a fundamental contractual obligation. Fundamental contractual obligations are such obligations which must be fulfilled in order for the aim of the contract to be reached and which the client trusts will be fulfilled and is entitled to trust will be fulfilled. In the case of the slightly negligent breach of fundamental contractual obligations, SINGLECOIL's liability is limited to the amount of predictable, typically arising damages. The aforementioned limitations of liability all Liability in accordance with the Product Liability Act remains unaffected.
§14 Final Provisions
All contracts between SINGLECOIL and the client are subject to the law of the Federal Republic of Germany to the exclusion of the United Nations Convention on Contracts for the International Sale of Goods. The court of jurisdiction is Kassel/Germany. The Contract between SINGLECOIL and the customer shall be the entire Agreement relating to the purchase of goods through SINGLECOIL shop and shall be governed by German law and subject to the exclusive jurisdiction of the Courts of Kassel, Germany. Excluded is the UN treaty regarding commercial sales. If any provision is held to be not legally enforceable it shall not effect the remainder of the contract.
§15 Website Provider
The website offered under the domain name www.singlecoil.com is operated by: SINGLECOIL, Am Buchenberg 4, D-34253 Lohfelden, Germany, represented by the CEO Dirk Wacker, phone: +49 (0)56 08 – 954 913, fax: +49 (0)32 32 – 82 82 319, E-Mail: info@singlecoil.com
§16 Miscellaneous
If we elect not to enforce or to delay enforcement of any part of these Terms and Conditions of Sale it will not affect our right to enforce the rest of these Terms and Conditions. If any information is missing in this document or if any parts are not legally effective then the German law takes place of the ineffective clauses.
We may change these Terms and Conditions at any time. You are advised to print and keep safe these Terms and Conditions.
---
Cancellation:
If you wish to cancel the contract, then please fill out this form and return it to:
SINGLECOIL
Am Buchenberg 4
D-34253 Lohfelden
Germany
Fax: +49 (0)32 32 – 82 82 319
E-Mail: info@singlecoil.com
==> Download cancellation form <==
---
Disclaimer:
In its capacity as content provider, SINGLECOIL assumes responsibility for its "own content" pursuant to § 7 of the German Telemedia Law. Although all the contents have been carefully checked and are continuously updated, we cannot guarantee the site's completeness, accuracy or the latest updates. Therefore, SINGLECOIL cannot be made liable for damages incurred in the use of the information that is presented here. SINGLECOIL is responsible for its "own content", which is made available for use, in accordance with prevailing laws. This own content is to be differentiated from cross-references ("links") to other content provided on third-party websites. By providing these links SINGLECOIL offers "alien content" for use that is marked in this way: External link. With the links SINGLECOIL is merely passing on access for the use of these contents (§ 8 German Telemedia Act). SINGLECOIL is not responsible for these "external contents" because SINGLECOIL does not initiate the transmission of the information, does not select the addressee of the transmitted information and has also not selected or changed the transmitted information. Similarly, as no automatic temporary intermediate storage of this "third-party information" is effected as a result of the selected calling and linking method by SINGLECOIL, SINGLECOIL does not bear any responsibility for this third-party content. However, "links" are always references to "live" (dynamic) third-party internet presentations. When first creating the link, SINGLECOIL checked the outside content to verify whether it could trigger a possible responsibility under civil or criminal law. However, SINGLECOIL is not obligated to constantly check the contents to which there are links from the SINGLECOIL website to determine whether they could newly give reason for responsibilities. SINGLECOIL shall only remove the link to this offer when SINGLECOIL determines or is notified by others that a concrete offering to which a link was provided triggers responsibility under civil or criminal law, insofar as this is technically possible and reasonable. The technical possibility and reasonability shall not be influenced by the fact that the illegal or punishable offering shall still be accessible from other servers after discontinuation of the link from the homepage of SINGLECOIL.
---
Privacy Statement:
We, SINGLECOIL (Am Buchenberg 4, D-34253 Lohfelden, Germany) take the protection of your personal data very seriously and strictly adhere to the rules and regulations of the privacy laws. Individual-related data will be requested on this website only to a technically necessary extent. In no case will this data be sold or provided to third parties for any reason. Exempt from this are service partners that need to receive data to process the orders (for example the shipping/logistics partner or the payment processor that was authorized to process the payment. In these cases the extent of the transmitted data will be kept to a minimum.
The following declaration will give you an overview how we provide this protection and which data is requested for which reason.
Data processing on this website: SINGLECOIL collects and saves automatically information in their Server Log Files. This data is transmitted by your browser and includes Browser type and version, Operating system used, Referrer URL (the previously visited page), Hostname of the accessing computer (IP address), Time of server query. SINGLECOIL cannot associate this data to individual persons. A merging of this data with other data sources will not be conducted. The data will be deleted after a statistical analysis.
Cookies: These internet pages use cookies at various places. They are used to make our services and offers user friendlier, more effective and more secure. Cookies are small text files that are stored on your computer and saved by your browser. Most of our cookies are so-called "Session-Cookies". They will be deleted automatically after your visit. Cookies mean no harm to your computer, they do not cause any damage and contain no viruses.
Newsletter: If you want to receive the newsletter that is offered on this webpage we need a valid email address and information that allow us to check that you are the owner of the entered email address or that the owner is agreeing with receiving the newsletter. Additional data will not be requested. Your agreement to save this data and the email address as well as the agreement that we may use these to send you a newsletter may be revoked at any time.
Right of access to personal data: You have at any time the right to request information about the data stored regarding your person, their origin, receiver and purpose of the data processing. Information on this data is provided by the SINGLECOIL´s security administrator (security_admin@singlecoil.com).
Further information: Your trust is important to us. Because of that we want to answer all of your questions regarding the processing of your personal data at any time. If you have questions that this privacy policy could not answer or if you want further information on one of the points mentioned here please contact SINGLECOIL`s security administrator (security_admin@singlecoil.com).
---
Webpage Details:
This webpage is made for a minimum resolution of 800 x 600 and is viewed best with the MS Internet Explorer (version 5.5 or higher) at a resolution of 1024 x 768 or higher with small fonts and VERDANA installed on your system. Besides this you need to enable Java-Script and to ensure that pop-up´s are not blocked (external pop-up blocker software, Windows XP Firewall coming with Service Pack 2, IE security zone etc.) because all articles will open in a new, external window.
---
Copyright Protection:
All of our own articles are copyright protected and it´s not allowed to use them in any kind without our written permission and without pointing out the original source.
---
General Disclaimer:
We maintain this website to enhance public access to information about DIY electronics-projects for musicians. The goal is to keep this information timely and accurate. If errors are brought to our attention, we will try to correct them. However we accept no responsibility or liability whatsoever with regard to the material on this site. This material is:
1. information of a general nature only which is not intended to address the specific circumstances of any particular individual or entity
2. not necessarily comprehensive, complete, accurate or up to date
3. sometimes linked to external sites over which the webmaster's services have no control and for which we assume no responsibility
4. no professional or legal advice (if you need specific advice, you should always consult a suitably qualified professional)
---
Link Disclaimer:
The links in this area will let you leave this site. The linked sites are not under our control and we are not responsible for the contents of any linked site or any link contained in a linked site, or any changes or updates to such sites. We are not responsible for webcasting or any other form of transmission received from any linked site. SINGLECOIL is providing these links to you only as a convenience, and the inclusion of any link does not imply endorsement by us of the site.
---
Liability Disclaimer:
All of our own articles and mods are things we have tried, someone we know has tried, or are recommended by people who work with this stuff for a living. Nevertheless, if you try any of these, you assume all responsibility for anything that happens, especially when working with tube-amps ! Whether the amp explodes, you get zapped, or the amp suddenly increases in value because everyone falls in love with it. The glory, the pain, whatever, they're all yours. If you can't live with that, don't mess with the stuff here ! And NEVER forget: Tube amplifiers contain potentially lethal, high voltages even after they are unplugged, that may cause personal injury or death. Do not attempt to repair, modify, or work on any amplifier unless you are absolutely certain you know what you are doing. To cut a long story short: no guarantees for anything !